Norihiro Yagi (八木 教広 Yagi Norihiro?, born 1969) is a Japanese manga writer and artist from Okinawa Prefecture. He started making manga in 1990.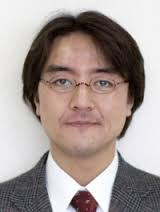 Norihiro Yagi is a successful manga artist, having won the 32nd Akatsuka Award for his very first work: Undeadman. Undeadman appeared in Monthly Shōnen Jump and has had two sequels. Yagi's first serialized manga was his comedy-genre Angel Densetsu, which appeared in Monthly Shōnen Jump from 1992 to 2000. His most recent work, Claymore, has been running in the magazine since 2001. Claymore is up to chapter 134 (as of January 2013) and is coming out monthly. Viz Media is working on translating it in North America, and have released up to book 22 (out of 23 currently released in Japan). Yagi's favorite things to do in his spare time is listen to hard rock music, play video games, drive, and perform martial arts. Yagi's favorite Japanese comedic duo is Downtown. Though he does not consider these actual hobbies. Claymore was concluded at October 2014 consisting of 155 chapters embedded into 23 Volumes\Books.
Other Works
Edit
Undeadman – one-shot, 1990.
Angel Densetsu - series, 1992-2000
Ad blocker interference detected!
Wikia is a free-to-use site that makes money from advertising. We have a modified experience for viewers using ad blockers

Wikia is not accessible if you've made further modifications. Remove the custom ad blocker rule(s) and the page will load as expected.